Welcome
From our humble beginnings - with only free community classes in outdoors in High Park to our rapidly expanding movement throughout the city and beyond; The "Man With The Dragon Tattoo" improves the lives of those involved, unifying Mind, Body and Soul.
Instruction in the ways of Dragon Fitness is a progression which flows (exercise to exercise) smoothly (with rhythm) while retaining intensity and fire to TORCH those cals.
Everything within the "Man With The Dragon Tattoo" provides encouragement, support and drive. Extending to you an opportunity to surpass even YOUR fitness goals.
The Inspiration to begin, the knowledge to Motivate, the will to Achieve - Man With The Dragon Tattoo.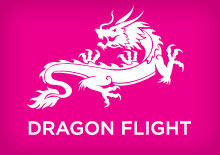 Finding YOUR wings care of the "Man With The Dragon Tattoo".
- Private (1 Dragon)
- Couples (2 Dragons)
- Dragon Camps (Group training outside)
- Dragon Classes (Held indoors at partner facilities near you).
Dragon Classes in YOUR community
Community. Something to be proud of, every Dragon Class promotes "Social Fitness" by offering workouts in locales close to home; reducing your carbon footprint while at the same time hopefully making you new friends in your neighbourhood. Encouraging, positive and even corrective comments give you more than just a leg up on other workouts. With class sizes capped at 25 individuals, we are able to bring personalized attention to detail to each session.